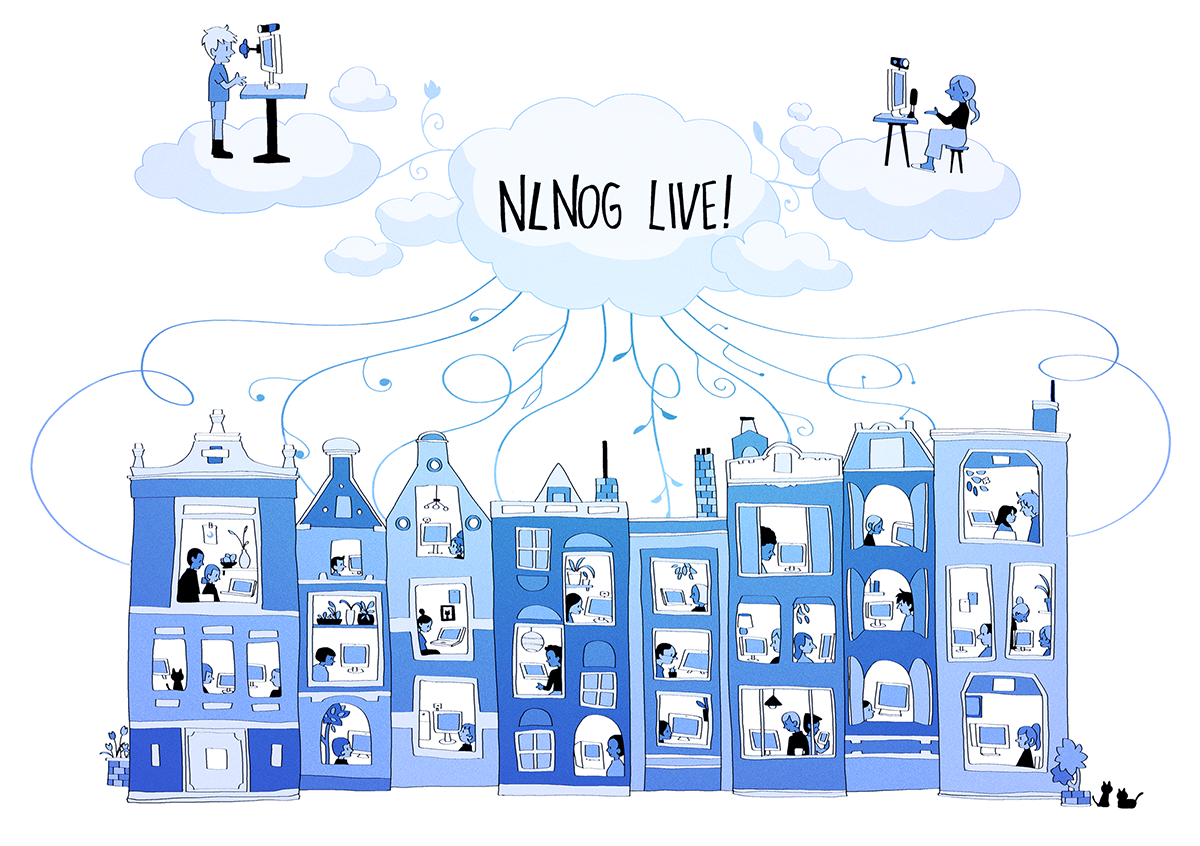 When: September 4rd, 2020, 13:00 CEST / 11:00 UTC
Where: URLs will be posted here! (webcast/rtmp/youtube/etc)
The one and only Dutch network operator community event is happening again! This will be an unforgettable afternoon: awesome topics, inspiring presenters, and of course we'll add some fun in the mix! 🙂 Once more, we go virtual, streaming live through the cyber from our website and YouTube.
T-shirts: To participate in this event no registration is required. If you'd like to receive a t-shirt, we need your address. If you want a shirt, please fill in the eventbrite form. Only 256 shirt will be printed! First come first serve! If you live outside the Netherlands, please do not select the 'free' option.
Schedule / Confirmed speakers
---
13:00 CEST

Welcome & Introduction
Nathalie Trenaman (NLNOG)

13:10 CEST

TR-069, a new Star Wars character?
Arien Vijn (Link Light Networks)

13:50 CEST

Internet Engineering History
Dave Meyer & Dino Farinacci
hosted by Job Snijders (NTT)

14:XX CEST
---
Sponsors
massive shoutout to these fine organizations for making NLNOG possible!
Asteroid – Juniper Networks – RIPE NCC – AMS-IX – Cybersprint – Solid Optics KPN B.V – NTT – Alturna – SpeedIX – PCextreme – LONAP – i3D.net – Duocast – NLnet Labs – Arista – NL-IX – RETN – Ebay Classifieds – Fusix Networks – OpenBSD.Amsterdam
---
Previous Live! sessions
---
Artwork by Natasha Allegri